The 2022 Northwest Green Home Tour included both virtual and in-person sites.

May 14, Virtual Sites
Sites shown below were open virtually on Saturday, May 14, 9 – 11 am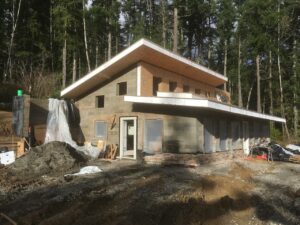 Earth Homes LLC
The certifications for LEED, Passivehaus, Living Building, etc were all influences in the design and construction of this house, though the actual certifications were not sought due to time and resource constraints. It is a single-family home but designed for a multi-generational family, optimizing its capacities and doing so in a relatively small space.
May 14, In Person Sites
Sites shown below were shown in-person on Saturday, May 14, 11 am – 5 pm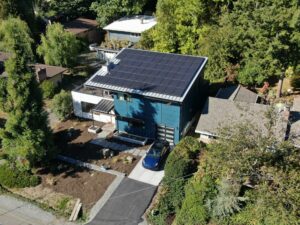 A&R Solar
Masks requested
This stunning remodel features a solar power system with both Tesla Powerwall and LG RESU batteries. Smart water, lighting, and security round out some of the home's upgraded features. Learn about the homeowners' electric vehicles: a Tesla Model Y and Rivian R1T.