SS8 Dillingers Cocktails and Kitchen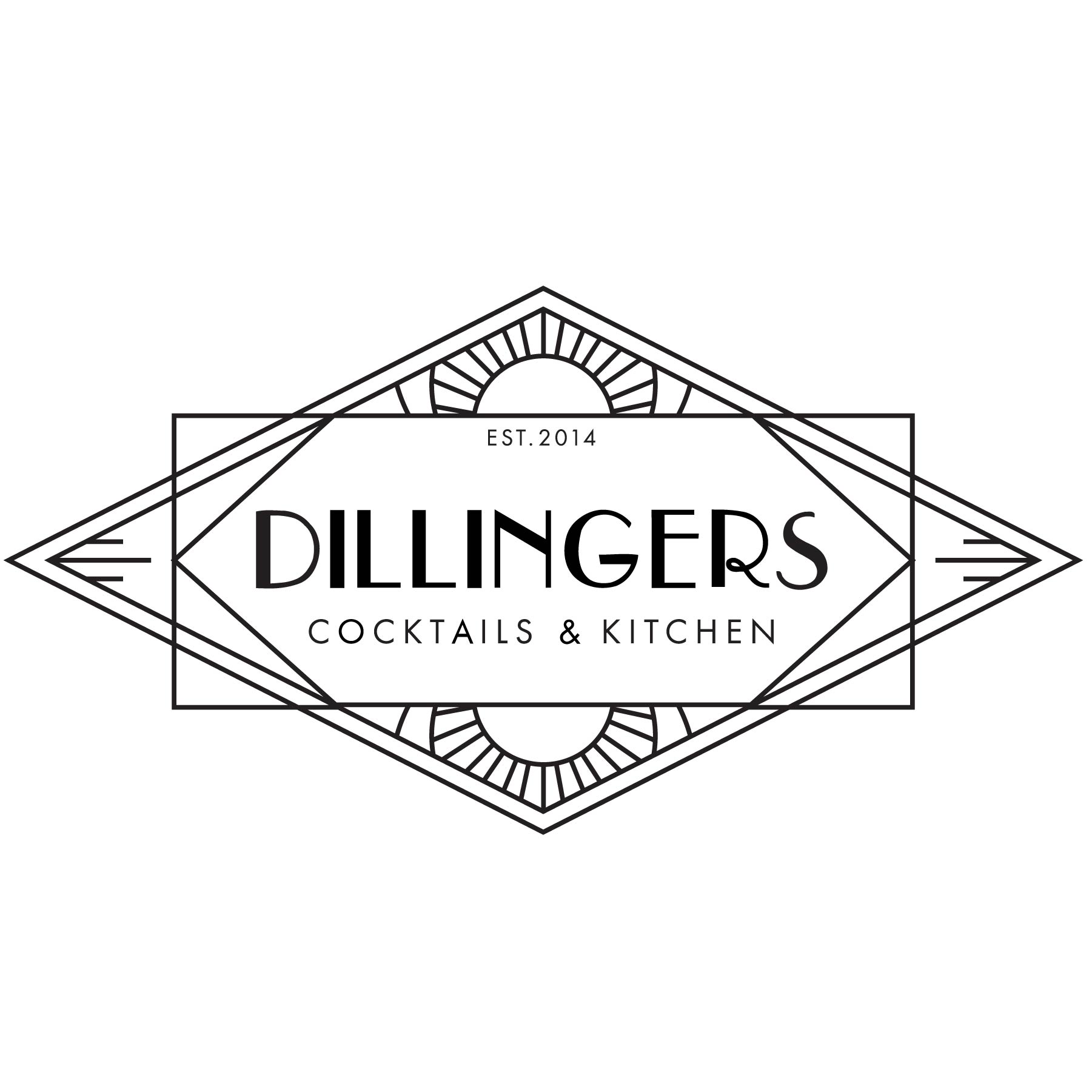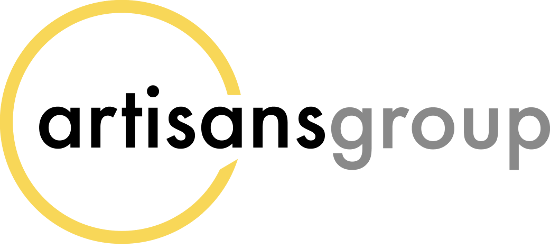 ​
OPEN SATURDAY MAY 4TH
11 AM – 5 PM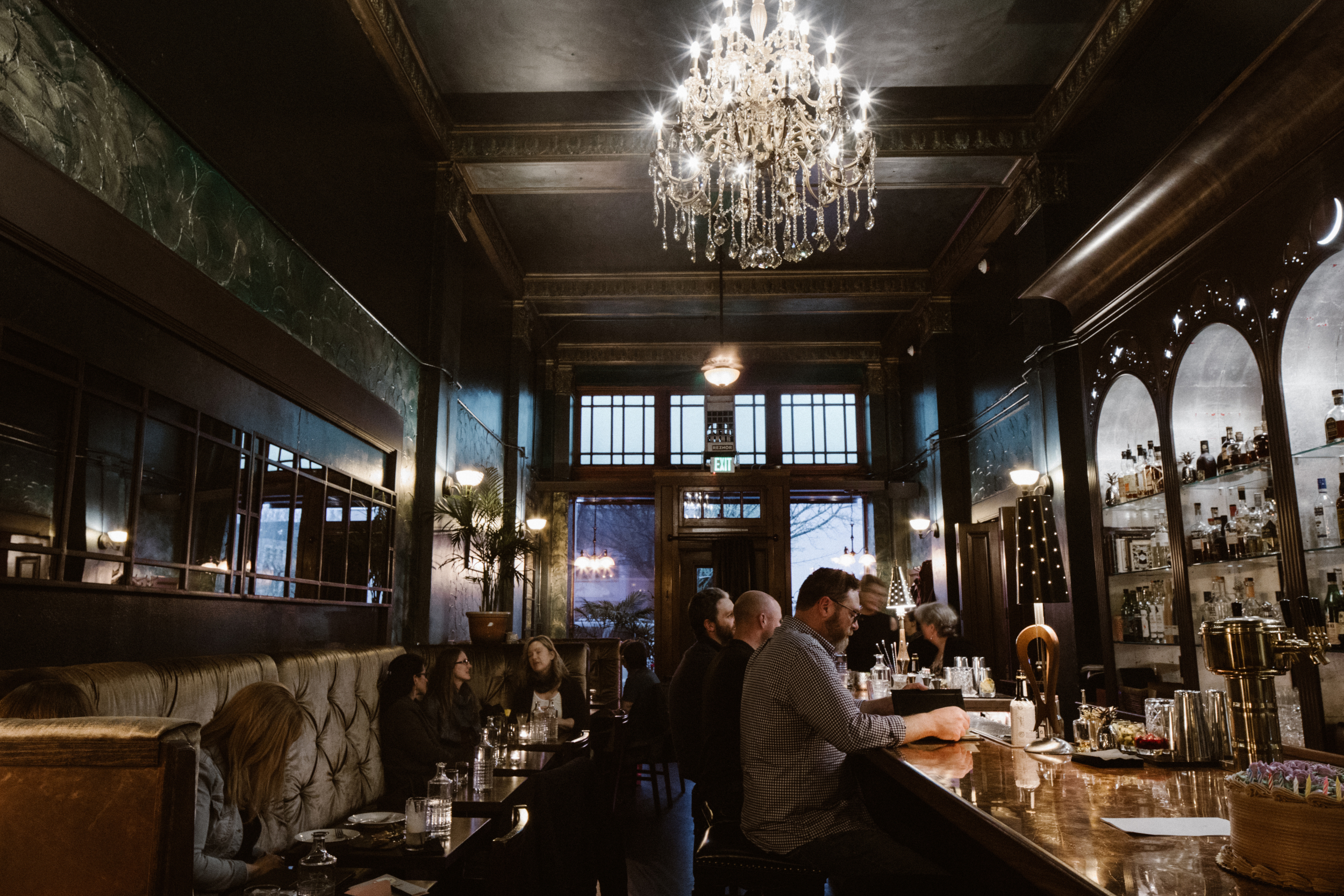 Site Description
We offer an escape to an era gone by with amazing craft cocktails and bites in a sophisticated atmosphere.
Enjoy the optimism of this 2019 Northwest Green Home Tour with a stop by Dillinger's for a delicious Green Tour special, a craft cocktail (the Paradise!) and stirring conversation about sustainability.

In the true spirit of this Green Tour, the Paradise features sustainability through adaptive reuse, an upcycled citrus syrup crafted from the bar's juicing fruit peels. It's just a small part of the thought and care that goes into the Dillinger's Cocktails & Kitchen experience.
Sustainability And Adaptive Re-Use
Located in Olympia's iconic Sullivanesque style Security building (Olympia's first skyscraper!), Dillinger's is a beautiful example of successful adaptive re-use.
Designed by noted Pacific Northwest architect A.H. Albertson, the Security Building opened in 1926, stands on (roughly) 300 pilings and features lush material details with worldwide sources. This historic Olympia building was created to exist as a representative of Washington State's rise in the world; a building that helps tie Olympia to the larger map.
​
As is the way of many American downtown cores and their older buildings, Olympia's Security Building survived the years by adapting. Some years it was home to a lot-to-do and some years it drifted off into relative anonymity – just another building in the city.
When Sandy Hall and Lela Cross began considering Dillinger's, today's Dillinger's had recently been a bank, then a hair salon, and then a cafe. And like many cities, the recession had taken its toll on downtown Olympia.
Enter Lela and Sandy's conviction – Olympia is a good investment and its history supports an optimistic future. Dillinger's could be a revitalizing effort, a beautiful companion plant for the downtown core.
​
Drinks in the vault + laughter at the bar
Originally opened in 2014, Dillinger's was created to relax people with a fully enjoyable and unique local experience in the middle of a stressful world. It quickly became a noted destination – a place for planned on meetings of friends and family – and a place that people go out of their way to experience in downtown Olympia. Where else can you get drinks in a classic bank vault?
​
Following the positive community response Lela and Sandy looked to expand in 2016, but the expansion space was difficult. Their challenge? Continue the Dillinger's out-of-time and intimate experience into a narrow and high ceilinged rectangle.
​
Working closely with local and international award winning sustainable architecture firm, Artisans Group, they made magic. Instead of resisting the odd dimensions, Roussa Cassel and Tessa Smith (Artisans Group's principal architects) accentuated the site's historical aspects, salvaged what they could, creatively approached color and adapted the space into this now notorious and intimate prohibition era cocktail lounge.
​
At Dillinger's – you can enjoy luxuriance and sustainability.
​
Sustainability and Dillinger's Cocktails & Kitchen
Not only is Dillinger's Cocktails & Kitchen a beautiful example of successful historic adaptive reuse, they're a local business that pays attention to the details of sustainability.
An official Thurston Green Business, they've implemented sustainable practices throughout their operations. From actively composting all food scraps and reducing waste through creative upcycling, to partnering with sustainable local businesses, employing reusable straws and reusable kitchen containers, and all the way to energy efficient commercial kitchen equipment and high efficiency toilets and light bulbs.
​
Dillinger's Cocktails & Kitchen is a unique Olympia experience built on attention to the details of today for a future we can be excited about.