SS13 South Sound Solar Office

​
​
OPEN SATURDAY MAY 4TH
11 AM TO 5 PM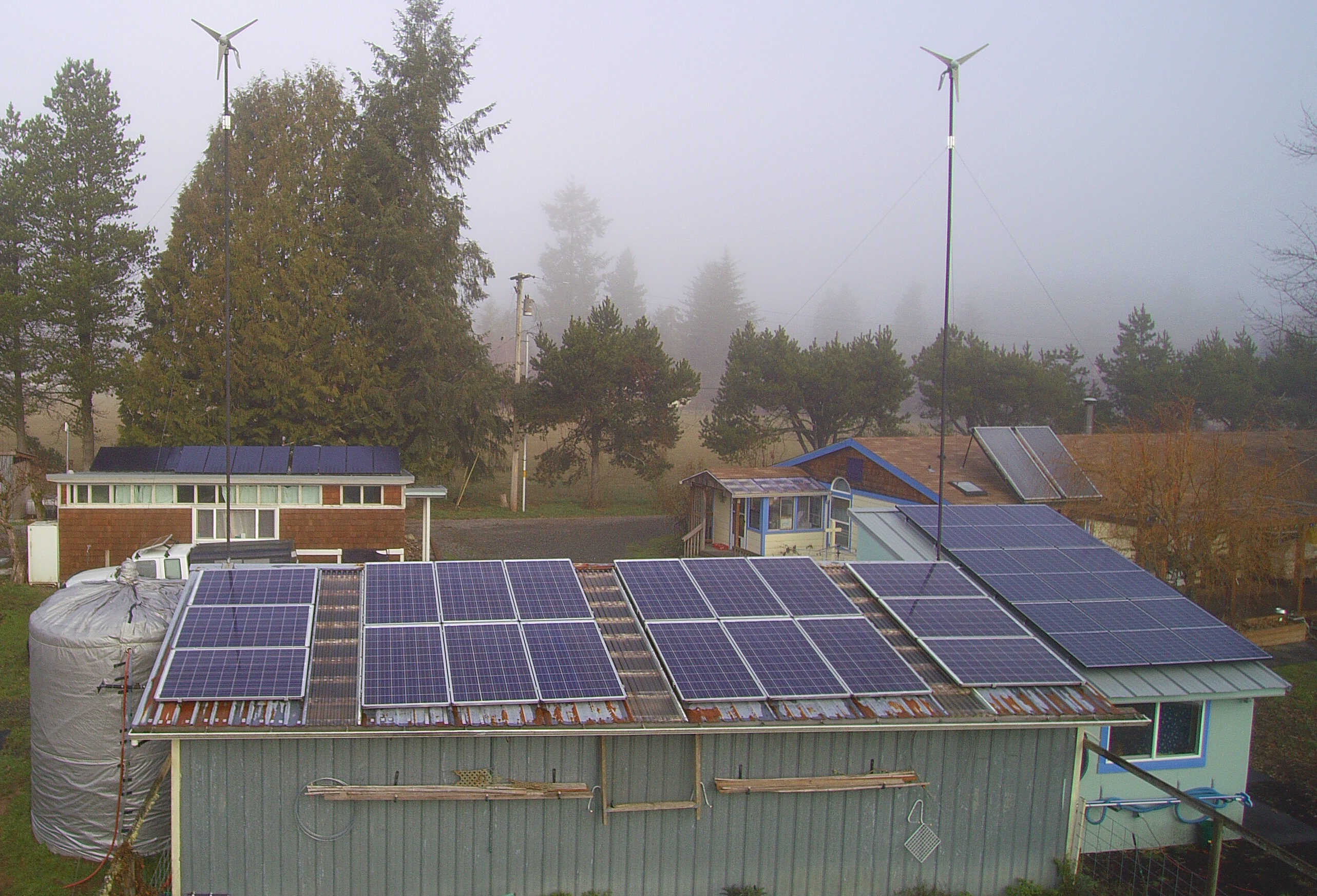 Site Description
FEATURES: Water Conservation, Energy Efficiency, Solar Power, Urban Farming, EV Charging, Stormwater Management, Sustainability Site
Our business and residential site is a net zero property. We have 4 different solar systems installed, including 2 battery back-up systems that supply power in case of an outage. We also have Solar Hot Water and a Solar Heated Swimming Pool. The solar systems vary, all 4 are different, but two of the systems were 2nd hand or "rescued". The site also features a solar powered portable generator that is on a 20' trailer, and a home built electric car.
​
The photovoltaic systems are varied; we have a Sunpower system, and solar panels made by Solarworld and REC. The Solar Hot Water system is 37 years old and still works just fine. The battery back-up systems are made by Outback, a WA based company.
The office at South Sound Solar is an old retrofitted bakery, that was remodeled to be a very energy efficient passive solar structure.
​
The property also features composting toilets, and a grey water system and that water is used for agriculture and landscaping. A 5000 gallon water catchment tank then feeds ~ 4000 square feet of vegetable gardens and an orchard of apples, pears and plums. A solar powered water pumps supplements grey water and rain water catchment in the summer time.
​
Come visit and see how a small farm was transformed into a sustainable homestead. Walk the property, pet the cows, feed the pigs, and experience sustainability on a small farm.