N9 Six Year Sustainability Quest

23025 74th Avenue West
Edmonds WA 98026
​
OPEN SUNDAY MAY 5TH
11 AM – 5 PM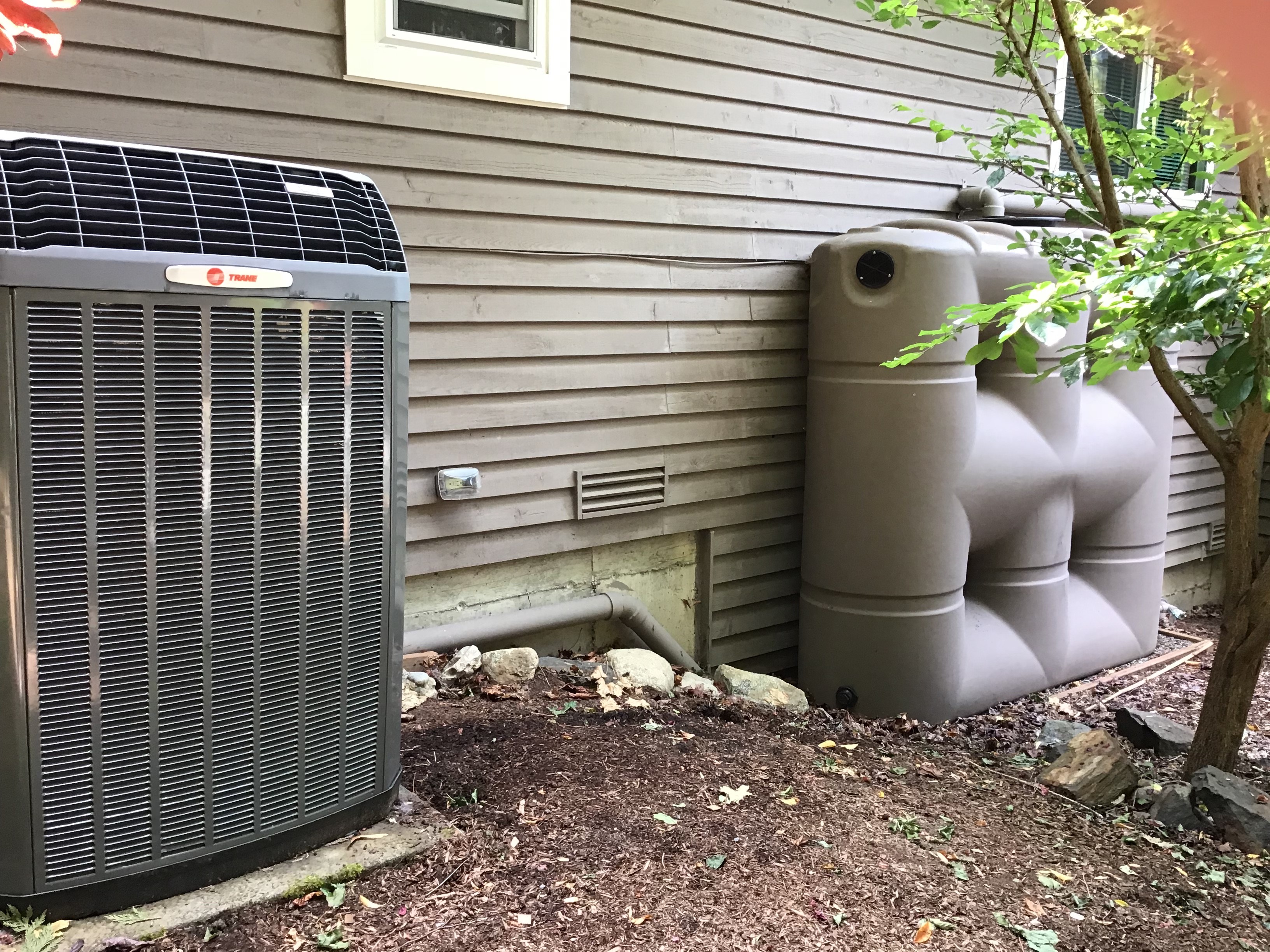 Site Description
FEATURES: Electric Vehicle Charging, Indoor Air Quality, Solar Power, Water Conservation
CERTIFICATIONS: Zero Energy Building, Energy Star
In 2012, my wife and I started down the path to living more sustainably to address our growing alarm at the increasing threat from Climate Change. We downsized to 1987 home near Lake Ballinger, conducted an energy Assessment with blower door test, leading to major energy reduction retrofits (adding heating, cooling, and ceiling ducts air sealing and insulation, attic insulation, and unheated crawl space sealing/insulation). Additionally we added LOE-366 argon windows, updated Energy Star appliances, LED lighting, removed existing gas furnace/water heater, and replaced with electric heat pump/heat pump water heater, and added 13.2 kWh Photovoltaic Solar System. Energy reduction efforts reduced our most recent annual electric bill to $188. We also replaced two Internal Combustion Emission (ICE) Vehicles with two Electric Vehicles (EV).

Our home was certified as a Net Zero Energy Building (NZEB) in 2016 by the International Living Future Institute (https://living-future.org/lbc/case-studies/sustainable-dreams/), and we have been Net Positive over the past six years, generating on average 191 percent more electricity than we use to power our all electric home, charge our EVs, and have exported ~71% of our excess solar energy (averaging 9,1395 kWh/year) back to the grid over past six years.
In 2014-2015 we added 4,590 gallon Cistern System to capture/reuse the rain water off our roof and use Cistern water for our vegetable gardens and outdoor plants, which has dramatically reduced our water use during the spring/summer. We added vegetable gardens to grow a wide variety of vegetables during the growing season.

In June 2018, we added two-Powerwall-2 batteries (27 kWh), and have been operating in self-powered mode, and we have been generally operating 100 percent self-sufficient (no grid energy used), for approximately nine months of year (middle of February through October) after satisfying the home energy demands, EV charging, and recharging the PW2 batteries. We also have set the backup battery storage to 25 percent, to enable us to keep the lights on, in the event of a brownout/blackout.

Our sustainable efforts to date have enabled us to significantly reduce our water use and energy use, and reduce our carbon emissions, and become less reliant on carbon based fuels and grid based energy. For us to become more sustainable has been an exciting and worthwhile journey. The energy reduction retrofits to our 1987 built home were the most cost effective in reducing our energy demands, before adding the PV system, EVs, and PW2 batteries. I want to acknowledge my sponsor, A&R Solar, who has provided strong support throughout our sustainability journey.
​
Two Tesla Powerwall-2 battery storage system (27 KWh) added in June 2018 to complement existing 13.2 kWh solar system. We have been operating PW2's in Self-Powered mode and this has resulted in a dramatic reduction in our PUD grid energy use between February and end of October.