Ring Street Cottages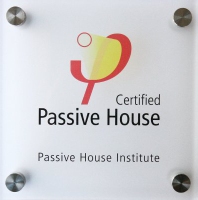 ADDRESS will be published here
1 week before the tour
​
OPEN: Sunday, Sept 13, 2020
11 AM – 5 PM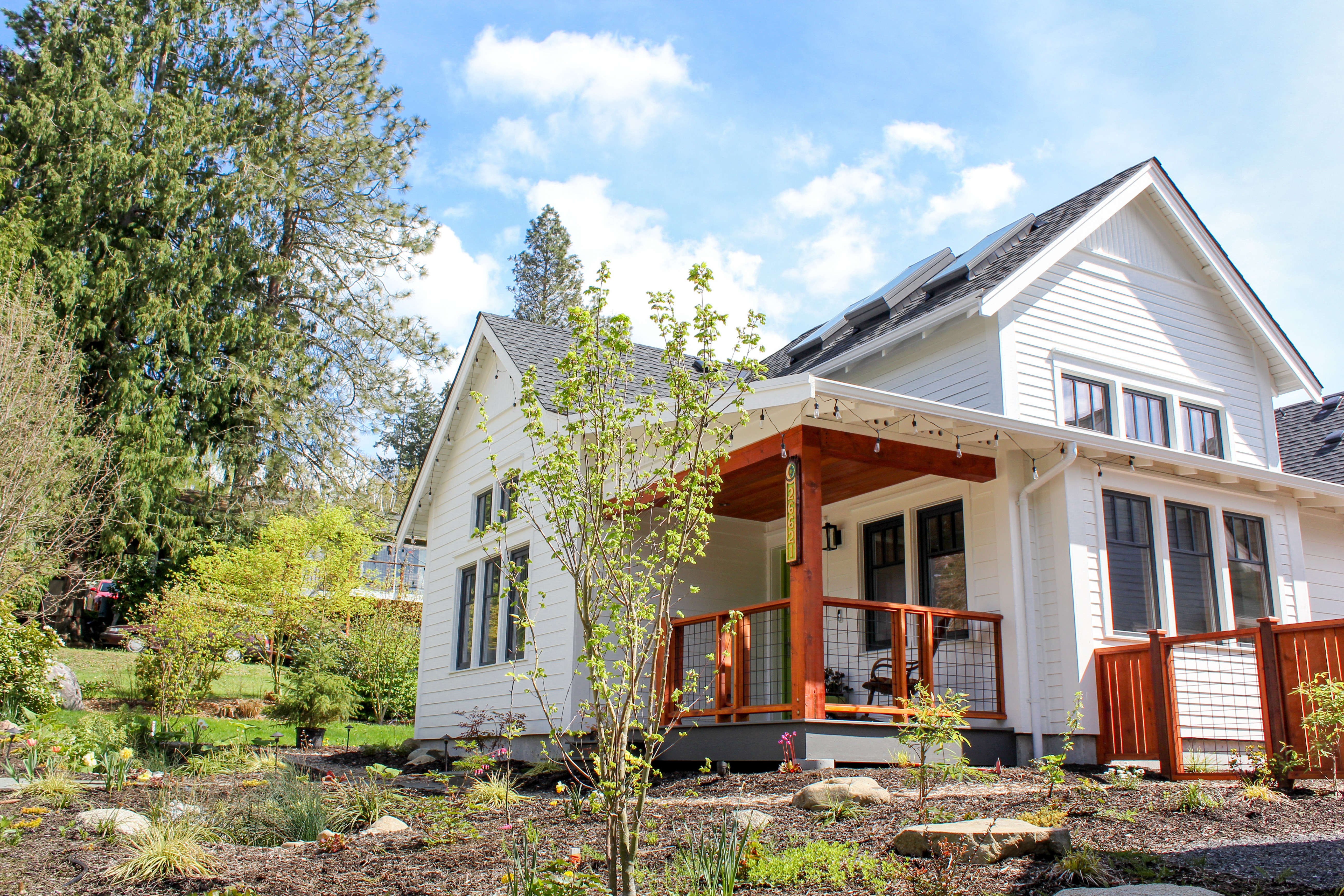 Site Description
FEATURES: Energy Efficiency, Small Footprint, Materials Conservation, Indoor Air Quality, Stormwater Management
CERTIFICATIONS: Passive House
Designed and built by Sno Valley Cottages, the Ring Street Demonstration Cottages grew out of the desire for a more sustainable building model for the historic farming community of Duvall. The process to bring this project to life began in the spring of 2015 when architectural designer and builder Garrett Charlson embarked on a journey with the Duvall City Planners to construct a new code that was both innovative and sustainable. The goal was to create a lasting model for high-efficiency and low-impact building in Duvall and the Snoqualmie Valley.

The Ring Street Cottages were constructed under this new Cottage Code according to the highest Built Green and near Passive House standards. The site chosen on Ring Street was a 100×100 foot lot (later divided into two 50×100 foot lots) with abundant southern exposure and a dilapidated 1970's rambler already past its functional life span. Working with local deconstruction specialist Noel Stout of Dedicated Deconstruction, Garrett and Noel took the time to carefully extract the old growth fir beams that supported the failing structure above. These beams would later become the floor and framing materials used for the carriage-style studio/garage at the rear of the cottage. Extensive use of reclaimed materials is the centerpiece of these homes. All of the reclaimed pieces seem to have a story, ranging from an old barn tear-down near Glacier National Park in Montana to hemlock from a local IKEA wearhouse teardown.

The high-efficiency cottages feature ~R-30 insulated walls, with triple-pane UPVC windows and solid wood/insulated doors from Euroclime. The concrete slab-on-grade radiant flooring system is supported by a granolithic rock base with R-10 insulation, with a tapered horizontal thermal break along the entire perimeter of the slab. This particular horizontal slab detail took quite some time to develop; Garrett would love to share more at the open house or via email for those considering slab-on-grade foundation systems! The radiant system is powered by a Sanden Heat Pump Water Heater with 83 gallon storage tank and Taco X-Pump block, and cooling towers with vented skylights aid in natural ventilation.

Working with Jessi Bloom of NW Bloom, the site focuses on native and drought-tolerant plants, amended organic soils, edible perennials, and reducing water consumption and mitigating run-off through the use of drip irrigation, rain gardens and water catchment. Jessi will be giving a workshop which will be open to the public on April 21st from 11am to 2pm to celebrate Earth Day in Duvall.

We're looking forward to inviting you into our lives and our cottages in Duvall. Please stop by and say hi!