N7 Net Zero Cottage & Walker Design Build "Outpost"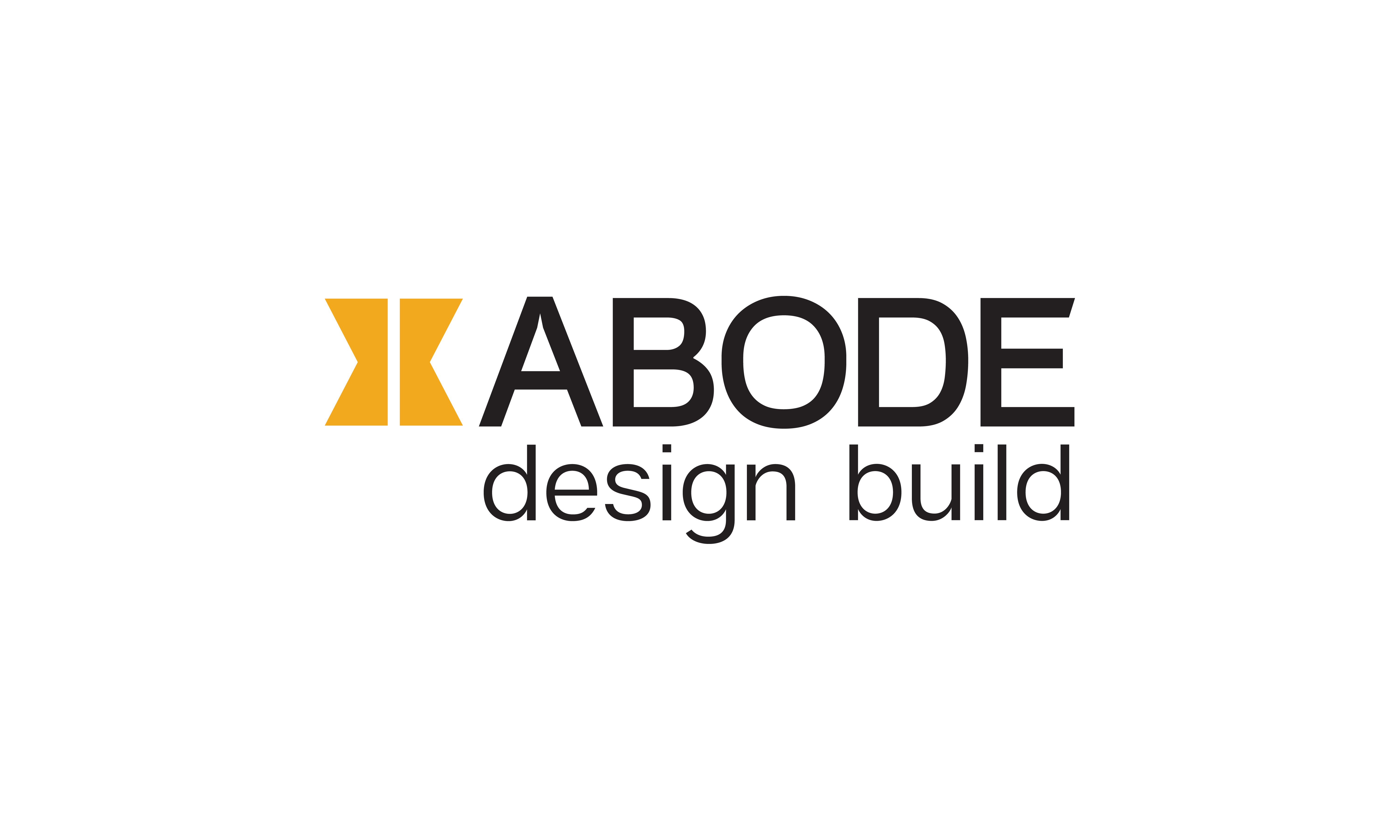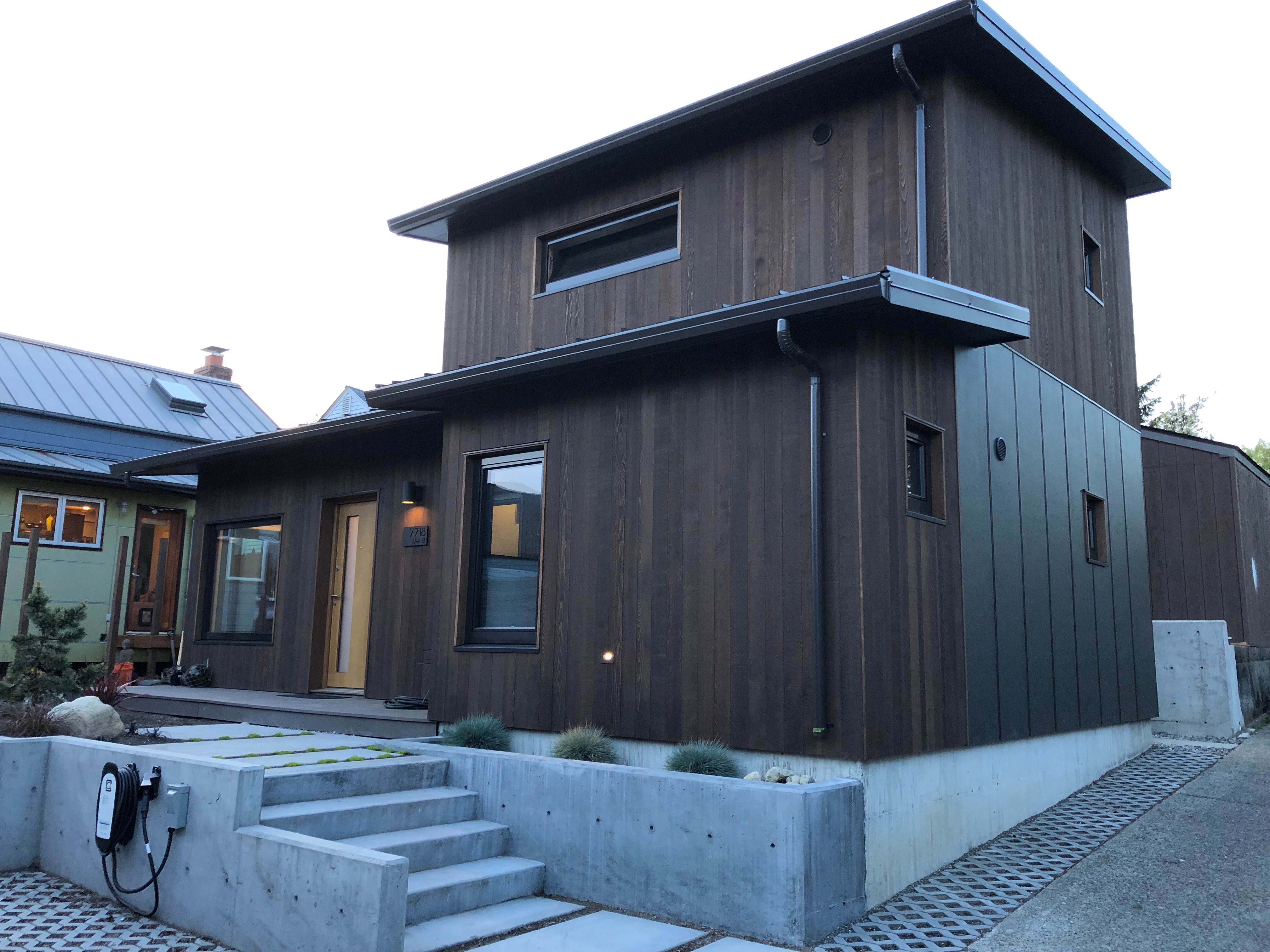 OPEN SUNDAY MAY 5TH
11 AM – 5 PM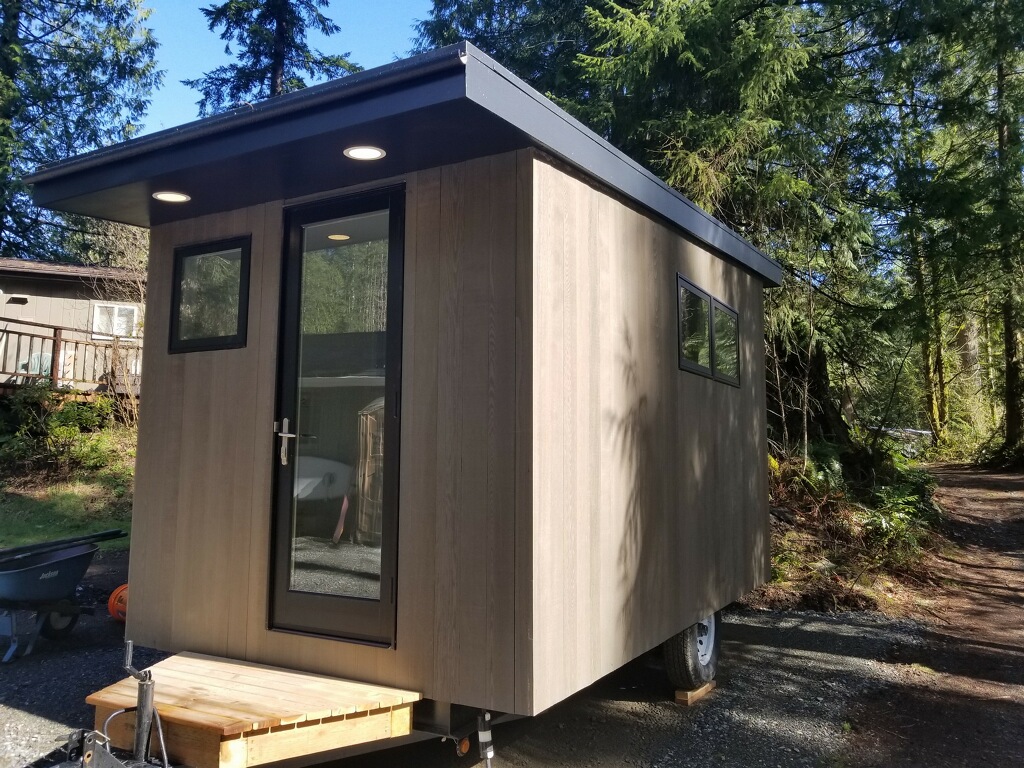 Site Description of Net Zero Cottage:
FEATURES: Advanced Building Envelope, Design Innovation, Electric Vehicle Charging, Indoor Air Quality, Net Zero Energy, Small Building Footprint, Solar Power
CERTIFICATIONS: Energy Star
Designed and built by Abode Builders, the Net Zero Cottage is a backyard cottage/DADU located in Ballard. This project provides a unique opportunity to see what goes into building a Net Zero home. This is Abode Builders 5th year on the tour and we look forward to sharing our latest Net Zero home with you.

This is our third Case Study house. The first was "The Carkeek Park Net Zero" featured in the 2015 and 2016 NWEBG Green Home Tours. The Carkeek house was built to Passive House levels using SIP wall and roof construction. The solar energy system there has consistently out produced consumption thereby making it a Net Positive house!

For the Net Zero Cottage we set out to explore some new materials, methods and mechanical systems to see if we could match that level of performance with a traditional "stick built" house. Our goal was to show that a Net Zero backyard cottage can be beautiful, extremely energy efficient, and affordable.

Many thanks to the following for all their hard work and dedication to help make the Net Zero Cottage a reality: A&R Solar, Lucas Johnson of 475 High Performance Supply, Kim Nguyen of Euroclime Windows and Doors, Small Planet Supply, and our dedicated team of craftspeople at Abode Builders.
​
The Net Zero Cottage constructed by Abode Builders features:
• 5kw solar power system by A&R Solar
• Car charging station
• Euro-Clime High-performance European triple-pane, tilt-turn windows
• "Swedish Framing" method which limits thermal bridging and increases energy efficiency
• Passive House level air sealing using Pro Clima Intello Plus – smart vapor retarder on interior walls and ceiling, taped and sealed with Tescon Vana tape.
• R-50 Closed cell foam blown-in roof insulation.
• Lunos heat and energy recovery ventilation system from 475 High Performance Building Systems.
• Sanden CO2 heat pump supplied by Small Planet Supply provides super-efficient domestic hot water and powers
the radiant floor heating system.
• Rain screen siding using Mentos 1000 house wrap and Tescon Vana tape from 475 High Performance Building Supply
• Permeable pavement driveway and walkways
• LED lighting throughout
• Energy-Star appliances
Site Description of Walker Design Build "Outpost":
FEATURES: Small Building Footprint, Advanced Building Envelope
Walker Design Build is proud to bring you the Flexshed and the Outpost. These two unique micro buildings were conceived to fill the needs of people who need just a little more space and privacy while still being at home. The uses of these small structures are seemingly endless. Home office for the telecommuter, art or yoga studio, man cave/she shed…. The separation of space between home and studio may be just a matter of feet but you feel as if you are in another world. Both Flexshed and Outpost are custom built to the individual needs of each client. We will work with you to design the most functional space possible and to truly make it your space. No building is the same.
​
Both of these buildings are constructed of structural insulated panels (SIPS). SIPS panels are a superior way of building due to there extreme rigidity, high R value and eco friendly performance. We use high quality windows and doors, fully customized interiors and highly refined exteriors.