Judkins Park New Home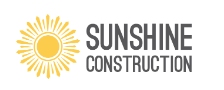 Open (virtually) Saturday, Sept 12
FREE Tickets for this Site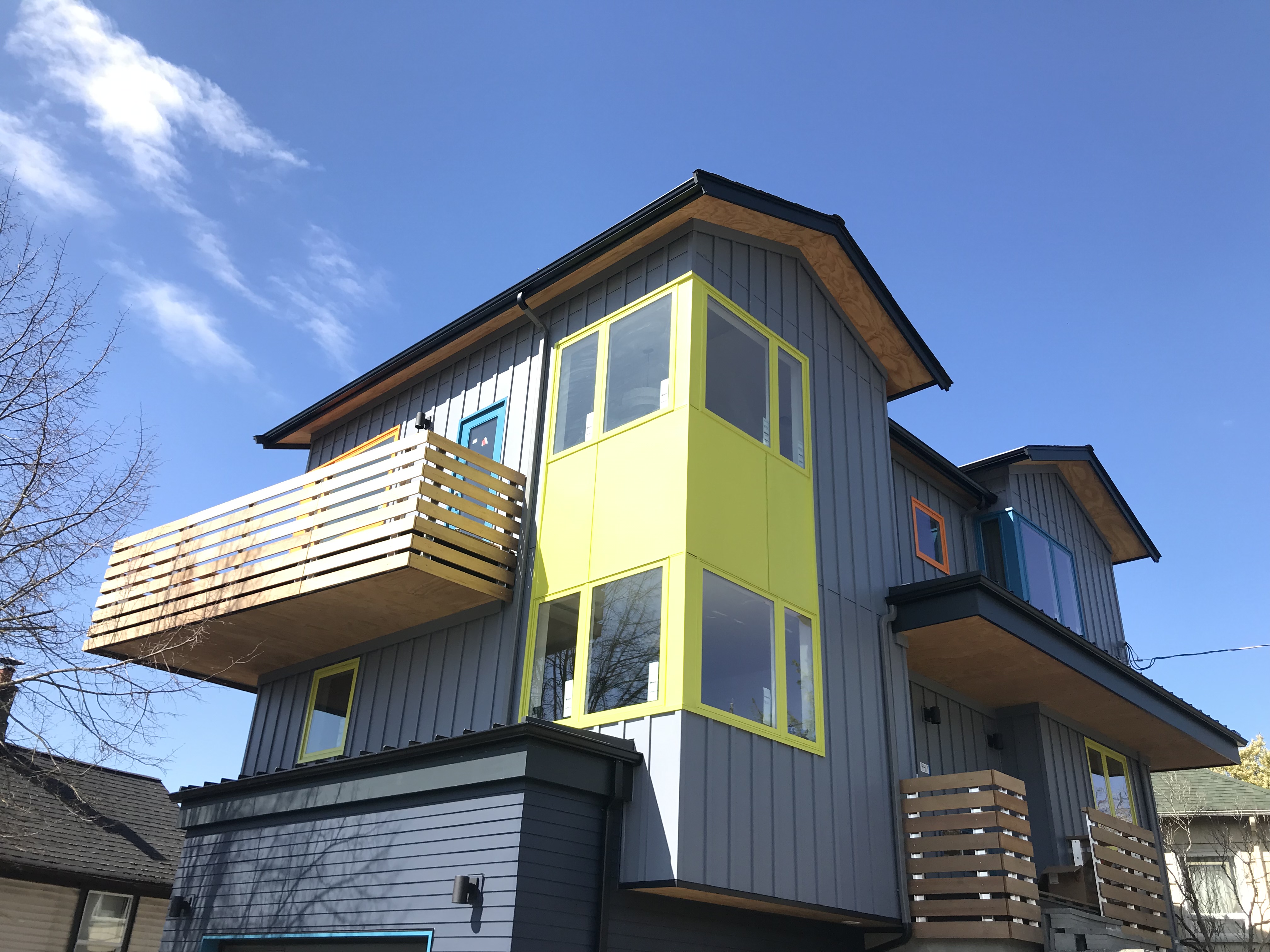 Site Description
FEATURES: Water Conservation, Energy Efficiency, Indoor Air Quality, Materials Efficiency, Small Footprint
​
The homeowners requested a new single-family house that was "not a box" and which took advantage of views in all directions. The house is modestly sized at 1,925 square feet with a 1-car garage, all on a small 3,750 square foot lot. The layout is an "upside down" house with the bedrooms under the top level living, dining, and kitchen. The house is bright and airy thanks to vaulted ceilings at the top floor and many windows throughout. Views from major rooms and from the upper level deck look northwest to Seattle's skyline or southeast to Mt. Rainier. The windows were custom painted in accent colors to lend the exterior a festive appearance.
The exterior walls were built with standard 2×6 studs, which are completely filled with blown in fiberglass insulation to eliminate gaps. A vapor permeable weather peel & stick wrap keeps the assembly dry and air tight. Then the siding is installed over a rain screen mesh to enable drying of wind driven rain. Concrete floor slabs contain blast furnace slag, a waste material that reduces the amount of Portland cement in the concrete and therefore reduces its embodied energy & embodied carbon. A robust job site recycling effort minimized construction waste sent to the landfill.
Interior finishes are all low VOC. Flooring is either cork or linoleum, both natural materials that are quiet underfoot, durable, and easy to clean. There is no carpet in the house. The exterior decking is Kebony, which is sustainably harvested wood impregnated
with alcohol which is produced from agricultural crop waste. The process permanently modifies the wood cell walls making pine perform like hardwood.
The mechanical systems deliver comfortable temperatures and filtered fresh air, using minimal energy. Every room is connected to a Heat Recovery Ventilator (HRV) that exhausts stale air but captures the heat from the outbound air to warm incoming fresh air. The mini split electric heat pump is supplemented by electric radiant ceiling panels in the bedrooms. Hot water is quickly delivered by a demand pump which wastes no water.
Lighting is LED throughout, and appliances are Energy Star rated. Seattle City Light became the first electric utility in the country to achieve zero net greenhouse gas emissions. This house is all electric (no natural gas). The kitchen features
an electric induction cooktop, favored by professional chefs. The roof has been readied for PV solar electric panels to generate renewable energy in the future. And in 2023, the homeowners will enjoy a 3 block walk to the Judkins Park LINK station.