C5 Jefferson Street Net-Zero House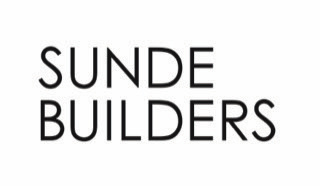 2015 E Jefferson St
Seattle, WA 98122
​
OPEN SATURDAY MAY 4TH
11:00 AM – 5:00 PM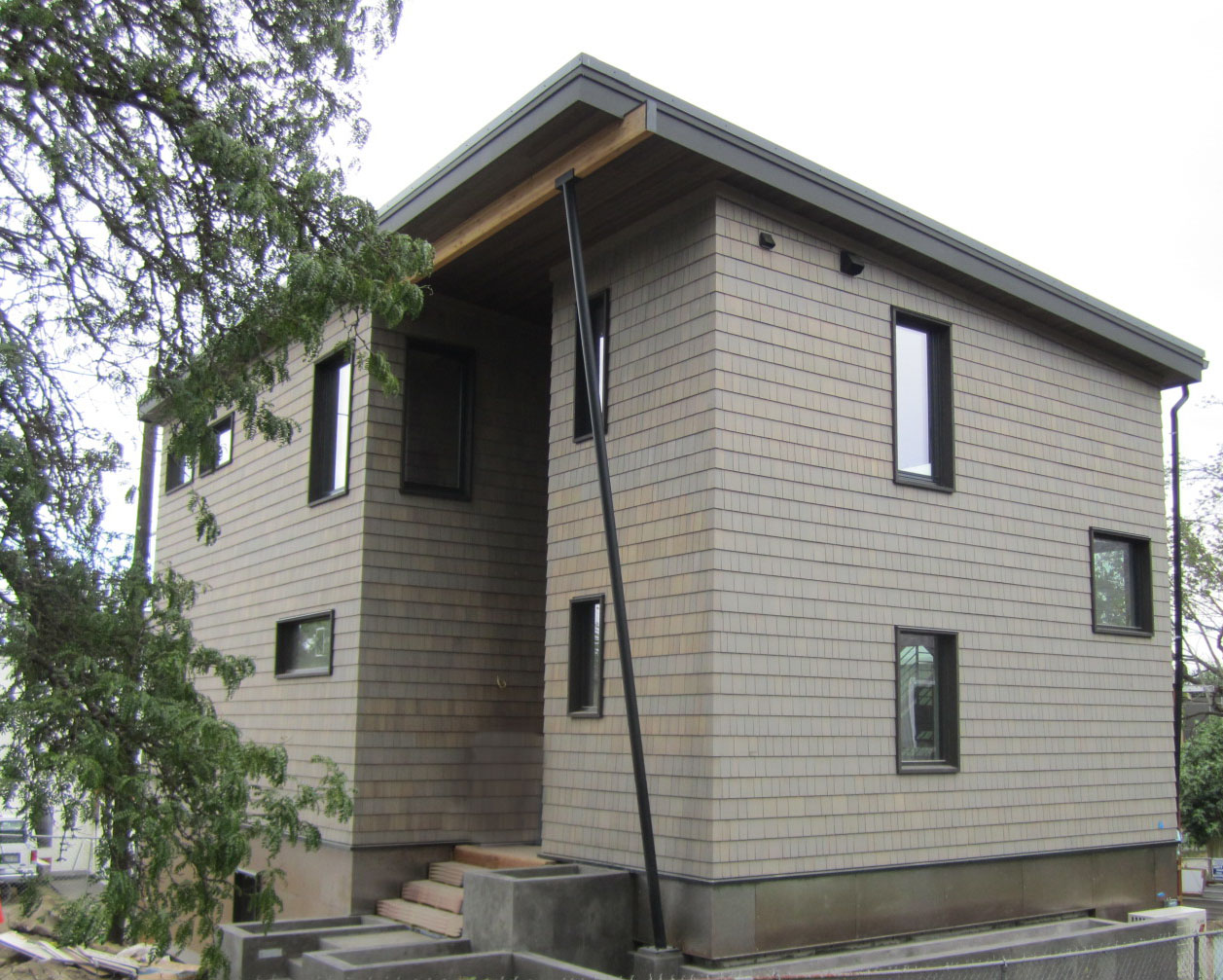 Site Description
FEATURES: Indoor Air Quality, Stormwater Management, Water Conservation, Energy Efficiency, Innovative Design, Advanced Building Envelope, Solar Power, Materials Conservation
The homeowners requested a very comfortable and net-zero-energy single-family house with a Detached Accessory Dwelling Unit for a vacant lot in Seattle's Squire Park neighborhood. The location on a busy street features a frequent bus stop right out front. A half-mile walk in any direction leads to restaurants, shops, and a grocery store.

To meet their goals, VELOCIPEDE architects and Sunde Builders applied best practices for energy efficient buildings, including superinsulation, careful attention to air tightness, triple glazed windows, solar cool roofing, balanced ventilation, and heat pump mechanical systems. 10 kW solar electric PV panels covering the roof are expected to generate all the energy needed inside the house.

This house features four different structural systems, each chosen for a specific purpose. The roof is made from R-50 graphite infused Structural Insulated Panels (SIPs). The upper floor is supported by exposed glulam beams. The main floor is typical TJI joists, and the basement floor is a slab-on-grade with a stained and polished surface finish.

The R-38 advanced framed exterior walls were built with 2×8 studs at 24" spacing (instead of typical 2x6s at 16") which are completely filled with blown-in fiberglass insulation to eliminate gaps. The ZIP System sheathing forms both the weather barrier and the air barrier, with all joints sealed, including every single nail hole. The entire house was wrapped in a 2" thick blanket of mineral wool insulation to eliminate thermal bridges. The siding is rusty cold-rolled steel and stained cedar shingle panels installed over a rain screen shim to enable drying of wind driven rain. The enclosure was tested for leaks with a blower door to a remarkable 0.86 ACH50.
​
High-performance U-0.15 Euroclime tilt-turn windows are triple glazed and triple sealed to make them warm and airtight. An added bonus of high performance windows and extra insulation is the reduction of outside noise on this busy street. The house is bright and airy thanks to large windows and a double height ceiling over the living room.

State of the art mechanical systems deliver comfortable temperatures and filtered fresh air, using minimal energy. Every room is connected to a Heat Recovery Ventilator (HRV) that exhausts stale air but captures the heat from the outbound air to warm incoming fresh air. Heat, hot water, and even the clothes dryer are all electric heat pumps which use just 40% of the energy of ordinary electric resistance devices. Lighting is LED throughout, with Lutron RadioRA controls for changing scenes. Energy usage is tracked on the owners' smart phones using the eGauge device and app.

Toilets are dual flush and wall hung for good looks and easy cleaning. Each plumbing fixture is home-run and controlled through a Manabloc manifold system, providing nearly instant hot water and no pressure loss. Rain from the house roof passes through bioretention planters, while rain from the DADU roof is infiltrated on site in the back yard. Barbara Lycett Landscape Design selected a naturalistic mix of low-maintenance plants, edible and/or fruit-bearing shrubs and trees, and a child-friendly back yard.