N8 DANDU

OPEN SUNDAY MAY 5TH
11 AM – 5 PM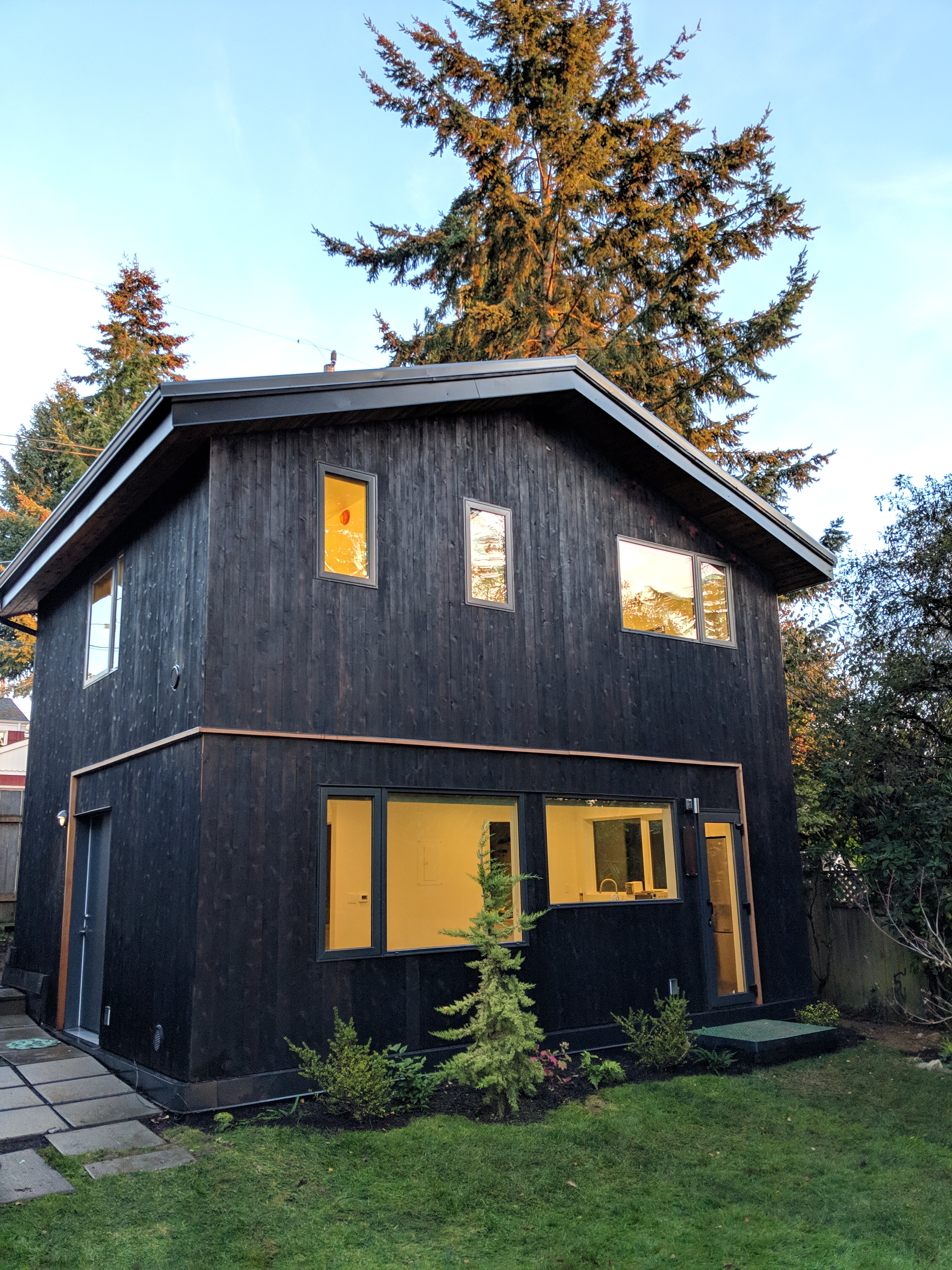 Site Description
FEATURES: Advanced Building Envelope, Design Innovation, Electric Vehicle Charging, Indoor Air Quality, Materials Conservation, Small Building Footprint, Solar Power, Water Conservation
Don't miss the DANDU a super energy efficient backyard cottage built on a shoestring budget.

Solar water heat from Silk Road Solar warms the floor and the water. Compostable siding (shou sugi ban) that never needs paint. Prefab speeds construction time. SIPS (structural insulated panels) are made locally and help achice little to no energy use! Triple pane windows and stairs built from school bleachers. Trying new things to help you have a better home, help save the earth and Seattle's housing crisis in your very own back yard.

The DANDU is built by Dan at Abode Builders.